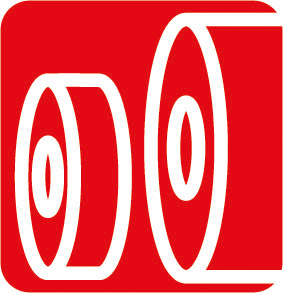 Flexible Roll Slitting - flexROLL® express + trade
flexROLL® is a roll slitting program tailored to customers' requirements, using divers materials in many thicknesses and widths. For masking, coating, powder coating, protecting, fixing, bonding, double-sided bonding and many other applications. High dimensional accuracy, fast delivery and flexible quantities complete the program.
flexROLL ® express: rolls in widths between 5 and 99 mm, available at short notice.
flexROLL® trade: rolls in standard widths of self-adhesive materials from around the world.
Note: Printed packaging tapes are currently not in production.